List of Top 10 Successful Women Entrepreneurs in India
India has a large pool of talented women entrepreneurs who have made a mark for themselves in India as well as Overseas. They have embraced and established their own venture with their hard work and dedication. Meet 10 successful entrepreneurs who are no less than a role model for us:
1)ADITI GUPTA
Founder, Menstrupedia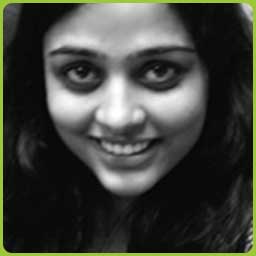 She is the girl who cant enter the kitchen, house or even the temple. In her house, she is not allowed to bake anything and to come in contact with any men. This is how menstruation has to deal in the rural areas in India. Having so much of sympathy with all these similar situations while growing in the village of Jharkhand, then Aditi created a Hindi Comic Book with her husband Yuhin Patel, which illustrates and educated girls about menstruation. From where her venture gets to ramp up to a new website that is Mentrupedia.com
2) ANISHA SINGH
Founder & CEO, Mydala.com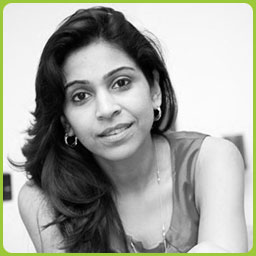 Anisha works in an MNC as administrator aiding women entrepreneurs raise funding. Then in 2009, she itself founded mydala.com, which is one of India's largest coupon provider. Anisha has successfully powered through with her founding team. Anisha has a masters degree in political communication as well as MBA in Information System from American University.
3) ANKITA GABA
Co-Founder, SocialSamosa.com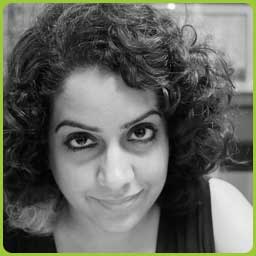 Ankita Gaba is a multitasking girl who is an entrepreneur, consultant, social media strategist and co-founder of socialsamosa.com, which is a repository of Indian social media thoughts, trends, news, and dialogue. She has deep knowledge of social media and helps different social media agencies to build teams and network for their ventures. She has also worked with spin communique and Universal communication as a PR in Mumbai.
4) ASHWINI ASOKAN
Founder, Mad Street Den

Ashwini with her husband Anand, founded a new company which is based on the cloud platform with the name as Mad Street Den which makes the use of Artificial Intelligence to identify faces and facial expressions with a camera. She started her career with the leading mobile innovation platform, Intel in Silicon Valley. After that, together they both came back to India, and started working on their company of Artificial Intelligence today which is known as Mad Street Den.
5) CHITRA GURNANI DAGA
Co-founder, Thrillophilia

Chitra Gurnani who is an alumni of Indian School of Business and with her husband Abhishek Daga who is an alumni of IIT BHU, started Thrillophilia which is an Indian adventure travel company which curates the best local experience with hand-picked guide and vendors to expand their journey into super fun. Both of them does not have any end to end experience in business or any exposure in family business dealings, they took it as a challenge and score indeed.
6) GURLEEN KAUR
CEO, Hareepatti

Gurleen Kaur, who is the CEO and founder of Hareepatti, is a firm which advices its customer's financial wisdom, short term and long term monetary goals and investment solution. She holds a BFIA degree in Financial and Investment Analysis from S.S college of Business Studies, she has also studied Finance from IMT, Ghaziabad.
7) NEERU SHARMA
Co-founder, Infibeam.com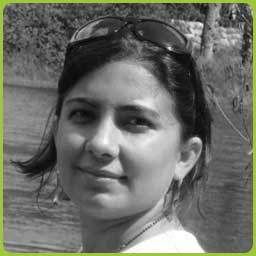 Neeru Sharma is the head of the corporate and co-founder of one of the largest e-commerce platform of India, Infibeam.com. Her company has also acquired a personalized photo printing website, Picquare.com. She has previously worked as a Business Development and Media Retail in Amazon USA. She holds an MBA degree in Carnegie Mellon and Engineering in CS.
8) RADHIKA GHAI AGGARWAL
Co-Founder & CMO, ShopClues.com

Radhika Aggarwal with his husband founded ShopClues.com, which is an e-commerce platform deals in fashion, lifestyle, gadgets, advertising, and PR. Today, Shopclues.com is one of the largest fully managed marketplace with having more than 8 million visitors every month, having its presence in eight thousand cities in India. Radhika has previously worked with Goldman Sachs as a corporate headquarter in New York. She has done her MBA from Washington University and also holds a PG degree in Advertising and public relations.
9) RICHA KAR
Co-founder & CEO, Zivame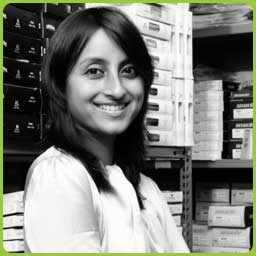 Rich Kar, who founded the online store of lingerie, Ziavme.com. Its platform gets its fame for being one of the first web portals which provides thousands of styles to choose from. The company started in 2011 in Bangalore and has achieved a great success. Zivame is a place where women can get their lingerie needs, browse through sizes, styles, and get their commodity delivered at their doorstep without facing any embarrassment at all.
10) SUCHI MUKHERJEE
Founder & CEO, Limeroad.com

Suchi Mukherjee founded Limeroad.com, which is an e-commerce platform for urban woman. This website provides fun picking clothes with the simplicity and convenience of an online retail portal. Eight years back, Suchi received a scholarship to study Economics at Cambridge University after which she studied Finance and Economics at London School of Economics. She has worked with eBay as a Business Development Manager where she learned the ropes of a consumer business. Before launching Limeroad, Suchi was a part of initial development team of Skype.
So, these are some of those women entrepreneurs who have inspired and motivated the Indian Society to not to underestimate the women. Success always come for those who thrives to take risk and make sacrifices. Share your comments and keep updated!!