Info Edge picks minority stake in B2B Footwear Marketplace ShoeKonnect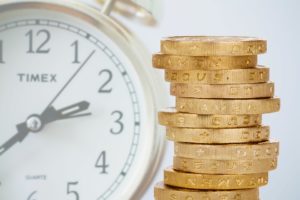 Info Edge (India) Ltd, parent company of the popular job portal Naukri.com, has picked up 20% stake in B2B footwear platform ShoeKonnect. Info Edge had to shell nearly Rs 3 crore ($46000) for this deal, as per the filing with BSE regulatory SEBI.
Bizcrum Infotech Pvt. Ltd, the company that operates ShoeKonnect, will reportedly use the latest capital infusion for starting a new product line. Bizcrum's fund raising from Info Edge has come after more than a year after it raised undisclosed amount from Indian Angel Network.
ShoeKonnect as a marketplace platform was incorporated in 2014 by three economics aluminas from the Delhi University. The platform was mooted with the idea to bring all the concerned parties in shoe business – from manufacturers, wholesalers, retailers to buyers – in one singular platform. The services of ShoeKonnect can be availed through a mobile app, which can be downloaded on Android as well as IOS smartphones.
ShoeKonnect is based in Uttar Pradesh's famous heritage city Agra. Since Agra is the hub of leather business, ShoeKonnect's headquarter location makes a good business sense.
Info Edge on an investment spree
Info Edge's investment in ShoeKonnect is the latest in strings of investment that the company has been making in several promising startups during last one year. For instance, in December last year Info Edge invested undisclosed amount in educational startup Educational Gateway Pvt Ltd. Besides, the company increased stakes in lifestyle products startup Happily Unmarried Marketing Pvt Ltd as well as Bengaluru based online photography startup Canvera Digital.
Info Edge's hunger for inorganic growth stems from the fact that it is currently on a strong financial footing.  The company clocked an impressive net revenue of Rs 228 crore for the third quarter of 2017 -18, which is a solid jump of 22% from year ago.