Zomato co-founder Pankaj Chadda decides to Quit the Unicorn Startup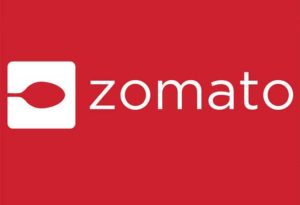 Pankaj Chaddah, co-founder of the online restaurant delivery startup Zomato, has decided to put down his papers. The move will bring curtains down on Chaddah's decade old stint in the unicorn startup. The news was disclosed on company's official blog where Chaddah has categorically mentioned that he is all set to take a month long break before becoming "professionally active" again.
"After 10 years of building Zomato, I have decided to hang my boots," Chaddah wrote on the blog. "I have been thinking of moving on for some time now, but I didn't want to leave when the company really needed me to be around. We have been through some rough times in the last two years, and now that the company is in good shape, I think it's a good time."
Chaddah's exit has come as a surprise to many since there were no rumors or reports about his resignation. It is not clear whether Chaddah will sell his stake in Zomato after his resignation. However, another co-founder Deepinder Goyal has mentioned that his partner will continue to be part of Zomato's board of director team.
This high profile exit comes barely weeks after Zomato raised $200 million from Alibaba and other investors. The startup also recently witnessed major overhaul at the senior management level, following Chaddah's promotion to the post of chief business officer and Gaurav Gupta's appointment as new chief operating officer.
Since last year Zomato has made a impressive turn around, with its balance sheet clearly showing a substantial decline in losses and increase in profit. The new balance sheet has once again managed to bring the company in good books among the investors. However, Zomato continues to face intense competition from its well-funded rival Swiggy.