Mobile payment startup ToneTag raises funds from Amazon and Mastercard: Report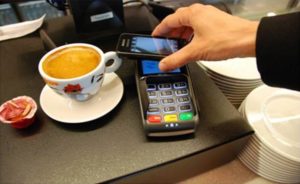 Mobile payment startup ToneTag has secured funding of $8-10 million from clutch of investors including big companies like Amazon Inc. and Mastercard, according to people familiar with the matter. Until the latest funding round, the Bengaluru based startup had so far raised $2.3 Mn via multiple funding rounds.
ToneTag calls itself a unique digital payment startup as it uses breakthrough technology 'data over sound' (DOS) to enable payments across devices. Leveraging DOS technology, the company can process payment even without data connection. It essentially places a unique proprietary software kit on merchant as well as customer's POS points that enables smooth processing of payment with taking help from internet and other basic infrastructure.
ToneTag has partnered with various reputed financial institutions and companies for offering seamless payment services to its customers. This includes institutions like ICICI Bank, Yes Bank, Freecharge, Airtel, and Mastercard.
The startup claims to have made substantial dent into the market, with its merchant base reaching up to 300,000 and end customer base reaching to 50 million. The company expects this number to surpass 100 million in the next six months.
ToneTag is also seriously mulling international expansion as it considers making foray into African, West Asia and Latin American markets. However, the company has refused to disclose any concrete plan or fixed timeline for international expansion.
Over the one-and-half years, the entire POS payment space has attracted huge amount of investment from high-profile investors as the entire industry is riding high on increasing smartphone and internet penetration. However, industry experts claim that even well-funded startups that are low on customer satisfaction won't be able to survive in long run.