Laundry startup UClean grabs fresh funding in pre-Series A round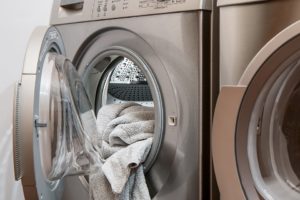 Laundry and cleaning solution startup UClean has managed to grab fresh funding through pre- series A round. The startup secured Rs 4 crore ($615,600) from US-based existing angel investor Anubhav Chopra. According to reports, Chopra was the lone investor as no other investor participated in this round.
Where will UClean utilize the funds?
UClean did not disclose how it really intents to utilize this funds. But as part of the agreement, Mr Chopra will also provide funds to help the startup in building its first full-stack live dry cleaning studio. This studio will provide dry cleaning services to delicate and ornamental clothes as well as other high-end items like leather bags.
Apparently, Mr Chopra is one of the big backers of UClean as he was also part of the fundraising round that was raised in February this year.  Through that round the startup had raised $1 Million (Rs 6.5 crore) from Chopra and Franchise India Holdings Ltd, and Chopra.
Currently, UClean offers laundry services across 14 cities including Mumbai, Delhi, Pune, Hyderabad, and Bengaluru. As per the information available on company's official website, the firm is gearing up to expand its service to more cities and also add new areas in the existing cities.
To promote their brand, UClean has signed brand endorsement deal with Bollywood celebrity couple kunal khemu and Soha Ali Khan.
Laundry startup is decently crowded space
Although laundry startups rarely make news for fund-raising or other activities, the space is crowded with decent number of startups. New Delhi-based PickMyLaundry, Chennai-based Wassup and Pune-based HelloDhobi are some of the startups that have not only managed to secure good funding but also boost respectable tractions in their respective markets.
But many experts believe that cracking the laundry is not really easy, since the market is still dominated by unorganized players and also the profit-margin is wafer thin.