AI Based Startup Trilyo gets Funding from Yuvraj Singh Funded Company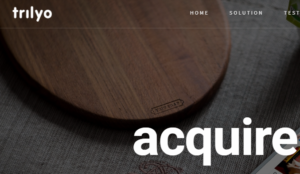 Artificial intelligence based SaaS startup Trilyo has recieved fresh funds in a funding round led by another startup 'Startup Buddy Pvt. Ltd,' with the latter investing nearly $250,000 (Rs 1.6 crore) in Trilyo. Other important financial details of this deal have not been disclosed.  Startup Buddy Pvt. Ltd is a high profile startup, since it is backed by famous cricketer Yuvraj Singh.
Besides Startup Buddy, the other investors that participated in the round include Pulse Venture Capital, Singapore-based private equity professional Amit Manocha and few individual investors also participated in the round.
Trilyo essentially provides AI based voice- and chat-based solutions to the entire hospitality sector.  The aim of these AI based solutions is obviously to enhance the customer's experience and thereby help B2B firms across the hospitality sector to gain more customer tractions.
Trilyo revealed in an official statement that the latest capital infusion pumped in by Startup Buddy and other investors will be mostly used for expanding its operations across India and Southeast Asian market.
The idea of using AI based SaaS products to revolutionize customer experience across the hospitality industry was floated by Abhishek Moharana and Gaurav Gambhir in November 2015. The enthusiastic entrepreneurs, who by the way lack experience in hospitality experience, decided to take a huge leap of faith by trying their idea into a reality.
There huge leap of faith seems to have worked in their favor, at least if we go by the claims made by the company. The startup claims to boast a strong client list with over 150 clients that not only hail from domestic markets like Mumbai and Bengaluru but also overseas markets like Bangkok and Canada.
Today Trilyo is one of the Indian startups that is trying to tap into AI's potential to enhance the quality of its products. The other noteworthy AI based startups are Niki.ai, Bottr.me, AskArvi, Active.Ai, and eKincare.