Budget hotel chain major Treebo Acquires Events High for Undisclosed Amount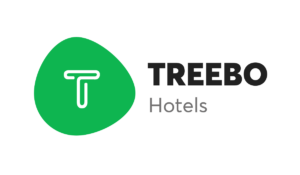 Budget hotel chain major Treebo has made its first ever acquisition by acquiring event startup Events High for undisclosed amount. The acquisition will enable the hospitality company to offer recreational activities & events to all its guests as it aims for higher booking orders.
As per the deal, Events High's earliest investor Axilor Ventures will end up getting undisclosed stake in Treebo. Following the acquisition, Events High's small team of 15 employees will be successfully inculcated in Treebo.
This acquisition is mostly likely to help India's third largest hotel chain operator in competing against SoftBank backed OYO Rooms. OYO Rooms, which sits on a huge cash reserves, certainly puts huge pressure on all its immediate competitors to resort to more innovative methods. While Treebo has been equally active on funding front, the size of its funding round have been comparatively small. Last year, it had raised $34 Mn in series C round from several investors.
Events High – a market place for booking events
Events High was founded in 2014 with an aim to become a marketplace for recreational activities and events that would allow people to book online tickets for their favorite events. Currently, the Bengaluru based event management company offers tickets for recreational activities like trekking, concerts, hobby classes and more in 9 cities. These cities are Bengaluru, Goa, Mumbai, Pune, Hyderabad, Delhi, Kolkata and Singapore.
Analysts claim that people in modern urban society are increasingly looking for unique recreational activities to beat the stress. Analysts further argue that the demand for such recreational activities are expected to grow at exponential rate as the stress in urban life is increasing at a rapid pace.