Top 5 Qualities of a Successful Entrepreneur
Are you the one who ever dreamed to become a successful entrepreneur in your life? If yes, then this is the right guide for you.
In simple words, becoming an entrepreneur in not a big deal in this world but there is a difference between a successful entrepreneur and just an entrepreneur. You need to have potential in your personality and confident enough about your ideas to rock the world.
Below, we will talk about some of the qualities an entrepreneur needs to have in his/her personality to show the world about how capable he/she is, so gear up! Time to rock the world by showing your inner capabilities and talent. After all, everybody is born with some hidden talents and skills; you just need to explore them in a proper way.
Don't forget to be Determined
The third thing you need to keep in mind is that you need to be determined enough about your goals and objectives. If you are not clear about your dreams, your plans and goals; you can never be a successful entrepreneur. Therefore, develop determination in your personality and it will be quite easy for you to show the world your hidden skill and talent.
Determination in your personality will help you to strive hard for your dreams. In fact, this is the most necessary trait in the world of business; so, what are you waiting for? Explore the latest trends and show the world that you can do anything and you are capable of doing it.
Be Focused
If you want to become a successful entrepreneur, then the very first thing you need to understand that without focus; you cannot accomplish your goals. Starting a business, or if you are working on any project can be difficult; if you are not clear about your ideas. Therefore, whenever it comes to entrepreneurship; makes sure to stay focused with your goals and objectives.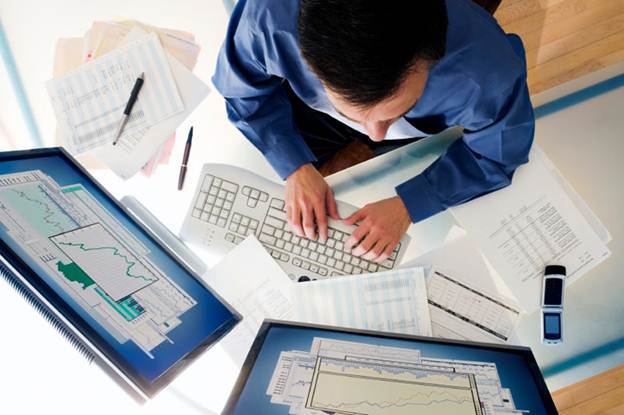 This would be your first step towards a successful life of entrepreneur. Are you getting baffled what does focus means? Well, simple is that! Whatever you are doing be patient and attentive towards it. You must be knowing what you are up to and why you are doing that.
Excitement in your nature
Without having eagerness in your personality, you cannot achieve success. Therefore, it is mandatory to have excitement in your personality or you can say nature to get success in your field. If you are not craving for success, you won't be able to get that. In simple words, you are required to have excitement, eagerness, determination and passion for your work. This would help you to achieve your goals easily.
Eagerness in your nature
Without having eagerness in your nature, you can never become a successful entrepreneur. Therefore, start developing craving in your personality to get success or to show the world that yes, I can do this or that. In short, you need to make sure that you will do anything to get success. You will give your best to get desired results.
Eagerness means that a person should be dedicated enough to get the success. After all, we are the part of advanced world where everybody is striving hard to get success that isn't an easy task. You have to pay to get success that means you need to put all of your efforts to get your desired results.
Patience is the key
The last but not the least; patience should be in your list to cope up with your work. If you are working with complete dedication and excitement, nobody can stop you from getting success. However, don't forget to be patient because success isn't come in the plate. You have to work hard to achieve your goals that take time. Therefore, work hard, be passionate, show eagerness, be determined about your work and result will be in your favor sooner or later.
More:
About The Author:
My name is Lisa Davis and I am a digital marketer. I am one of the youngest marketers in Asia who is teaching nearly about 5,000 students around the world. I am the owner of https://www.vtacpayroll.ca/ where I share marketing tips with my audience