Top 5 Promising Indian Artificial Intelligence Startups
Since today Artificial Intelligence (AI) is taking the entire world by a huge storm, India's position and standing in the exciting world of AI is worth pondering over.  Although Artificial Intelligence as a technology is still in its very nascent stage, there is little doubt that in future any country possessing a superior AI technology will hold a huge clout across the world.  Even the worst critics of AI grudgingly admit that this is one breakthrough technology that no country or tech companies can afford to overlook.
While India certainly lacks the financial muscle and technical prowess of the U.S and other western countries, it still boosts quite a few noteworthy AI startups. These startups are focused on harnessing AI's untapped potential in a bid to create world-class products & services for corporate as well as the world at large.
Among these many AI startups, we've handpicked five of the most promising ones. The investment community including some heavyweight names has touted these firms to become the flag-bearer of India's AI industry. Let us see what these AI startups have to offer as we'll unravel each one of them in this special article.
Niki
This Bengaluru headquartered AI startup is probably the most high-profile amongst all the contenders. It ought to be, with marquee investors like Ratan Tata and Ronnie Screwvala backing this startup, it never really had to work hard to hog the limelight. But how has Niki used the potential of AI in a better way that has forced India's corporate elite to take a note of it.
Niki has actually created a sophisticated chatbot to help simplify customer's shopping experience. This is certainly not the first startup to build a chatbot to streamline the shopping experience, but it certainly seems to have a better and efficient chatbot to offer its clientele.  Named as SDK chatbot, this chatbot (just like other chatbots) has been created by harnessing the strength of natural language processing and machine learning.
It is still early days to predict Niki's fortunes in coming. However, this startup seems to be making all the right moves to justify all the hype surrounding it.
Flutura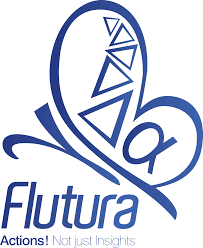 This IOT intelligence company has some big promises to offer, which this startup believes will add unprecedented efficiency to all the big engineering companies across the board. The way Flutura plans to bring this revolution is through its flagship software 'Cerebra'. This software and much of the other software products of Flutura have been designed to detect undetected machine signals, which supposedly have a big impact on the industrial outcomes.
Flutura has already tested the mettle of its flagship software on some of the big names in the industry, with its client list boosting premier clients like Henkel, Hitachi, GTT, Stewart & Stevenson and Sodexo. It has also forged a partnership with engineering giants like Siemens, Haliburton and Bosch.
With a client list that boasts such great reputations, Industry experts certainly have a huge expectation from this AI startup.
Uncanny Vision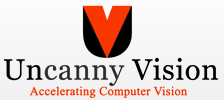 With a skewed name like Uncanny Vision, this startup can actually help the current government in fulfilling the grand vision of building 'efficient smart cities' across India. Its contribution in building smart cities would come in the form of AI-based surveillance solutions, which would make our next- generation cities a much safer place to live in.
This Bengaluru based startup has aptly leveraged the ability of deep Learning-enabled vision algorithms to build cost-effective security solutions. The one reason that makes this startup standout is that it has already caught the attention of several industry experts, with the latest bout of fame coming from being selected as one of India's Most Innovative Top 50 Emerging Software Companies at a recent Nasscom award.
Active.Ai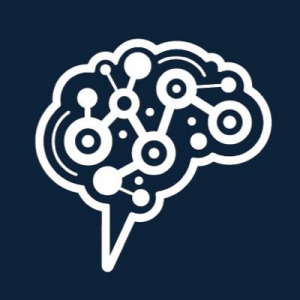 This AI startup makes smart and intelligent chatbots to help banks and other financial institutions make personalized interaction with their customers. This startup earnestly believes that in future all the conversation between banks and customers will be micro-conversations, where the inevitable challenge for any bank would be to make these conversations as personal as possible.
The future with micro-conversations makes a lot of sense, with customers in future will most probably live an even more busy and complicated life. As such, life in present scenario is extremely busy that barely leaves customers with any spare time to interact with their banks and other financial services.
Active.AI has some big investors backing it, including Vertex Ventures, Creditease Holdings, Dream Incubator, Kalaari Capital and IDG Ventures. Currently, the startup is offering its chatbot services to Axis Bank and it claims to be in talks with other banks.
Formcept
There can be little argument over the fact that 'data' is the new oil of the modern economy, and when you have faster & deeper insight into the data your business will certainly stand to benefit. Formcept was incorporated with the same principle, with an aim to simplify highly complicated data set for businesses across the board.
Surely, Formcept is not the only startup that is in the business of simplifying data. There are many startups that are competing in this space, including the big boys from the I.T world. However, Formcept seems to have successfully fended off this intense competition by leveraging on the potential of AI, which makes it a noteworthy inclusion in our list. The startup's high profile client list also speaks quite loudly about its success, with names like Cloudera, First Media, Nielsen and ESPN Cricinfo featuring in its list.