Tencent backs news Aggregator NewsDog with $50 million funding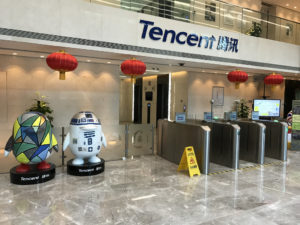 Mobile aggregator app NewsDog has secured $50 million funding in a series C round. The round was led by Chinese internet giant Tencent, while DHVC, Legend Capital and Dotc United Group were among other investors that participated in the round.
This funding round is one of the biggest ever rounds witnessed in Indian content aggregation space. Understandably, this will give a huge boost to NewsDog's ambition to emerge as a top player in the content aggregator market. It basically curates breaking and other types of news in English and several of the Indian vernacular languages from various news portals and offers the same to Indian consumers in simplest format.
With mobile and internet penetration growing in leaps and bounce, the news aggregator companies are surely smelling huge market opportunity in India. Besides, today most Indians have irresistible appetite for breaking news as they want to keep themselves updated about all the important events happening across the world.
However, NewsDog's task to tap into fast growing market isn't really going to be easy, since competition in this space is already very intense. The other worthy competitors like UC News, Dailyhunt and InShorts are also vying for a large pie in this market.
Meanwhile, Tencent keeps increasing its Indian investment portfolio as the Chinese internet giant keeps reasserting its faith in the Indian startup ecosystem. Earlier this year, it invested in music streaming service Ganna. Its other high profile Indian investments include Ola, Flipkart Hike and Practo.