Gaming startup Smaaash receives fresh Funding from HNIs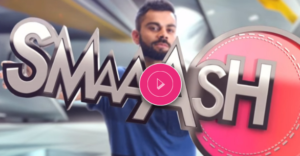 Smaaash, a entertainment cum gaming startup backed by gaming maestro Sachin Tendulkar, has successfully raised $6.17 from (INR 40.2 Cr) from clutch of High Networth Individuals (HNIs). As per the information filed with the Ministry of Corporate Affairs, Smaaash has raised these funds from as many as 23 HNIs.
Smaaash reportedly has allotted 1,06,05,350 preference to each investors. These preference shares have been allotted at a value of $0.15(INR 10) and at a premium of $0.43 (INR 27.92).
The startup has so far has not issued any official statement on the latest funding. Apprenetly, this week has turned out to be pretty good one for the startups that have been backed by Tendulkar. Couple of days back Tendulkar fashion startup Universal Sportsbiz received Rs 30 crore from Alteria Capital.
Smaaash: bringing together gaming and entertainment like never before
Founded in 2012 by film personality Shripal Morakhia, Smaaash is trying to interwove gaming and entertainment with its specially dedicated centers across various cities. In these centers one can play virtual reality games, enjoy great food & drinks and also play host of other recreational games like cricket, football, go-karting and bowling.
These centers are currently being operated in Mumbai, Hyderabad, Bengaluru, Gurugram and Noida. The startup also claims to operate a center in the U.S. Interestingly, Smaaash hasn't shied away from taking the acquisition route in an apparent bid to turn the business profitable. Last year, it acquired two gaming startups in space of one month.  First,  it bought bowling company bluO Entertainment for $13.4 Mn (INR 86 Cr) and then acquired 100% stake in the SVM Bowling & Gaming.
Given Indian people's penchant for gaming and entertainment, Smaaash appears to be a promising bet for Sachin Tendulkar and other investors. But then like other startups, Smaaash's road towards profitability won't be really easy.
Special Note: We got mentioned in Top 100 Blogs for Startups by FeedSpot.  Feedspot is modern RSS Reader where  you can get various news and information from different website at one place. Thanks a lot for mentioning us in the list.