Ronnie Screwvala Increases stake in online Insurance startup EasyPolicy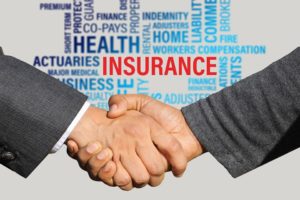 Unilazer Ventures, a venture capital firm owned by former media baron Ronnie Screwvala, has invested $6.7 Mn to $7.43 Mn (INR 45-50 Cr) in EasyPolicy and has thereby increased its stake to 70% in the online insurance aggregator.
Commenting on the funding, Screwvala said that the online insurance market is big enough to accommodate another player. Buoyed by the latest funding, EasyPolicy is said to be looking for raising additional $22.28 Mn (INR 150 Cr) in fresh external funding round.
EasyPolicy's hunger for funding stems from the fact that it has some good numbers to show investors. According to reports, the Noida based startup has already surpassed INR 10 Cr in monthly premium and is clocking a monthly run rate of INR 120 Cr.
Online Insurance space is gathering momentum
After years of lull, the online insurance space appears to be gathering lot of momentum from the investors. This is reflected by the fact that two big startups in the space –CoverFox and PolicyBazaar – have recently tasted success in raising funds from investors. CoverFox, which is headquartered in Mumbai, recently managed to raise $22 Mn in series C round of funding.
PolicyBazaar, on other hand, is reportedly on the verge of receiving huge trench of funds from Japanese investment giant SoftBank. The funding will propel PolicyBazaar to unicorn status, making it the first startup from the insurance space to achieve the coveted title. Experts believe that PolicyBazaar's entry in the unicorn club will do lot of good the entire online insurance sector.
However, the online insurance sector has not fired on all cylinders as far as investment goes. Analyst attribute the lukewarm investment scenario to tough rules and regulations formulated by the IRDA, which is the regulatory body of the insurance industry.