Paytm to back Fintech startup Creditmate with Second Funding round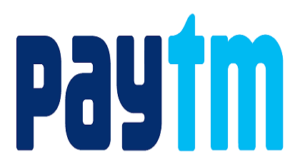 India's largest digital wallet company Paytm is all set to raise $5 – $10 Mn in second round of funding for Fintech startup Creditmate. Last year in November, Paytm invested undisclosed amount in the Mumbai headquartered lending startup.
As mentioned earlier, the digital wallet major perceives Creditmate's loan portfolio and existing technology as a major boon for its future growth in the financial services market. Last year, the Gurgoan based company made a foray into the financial services by setting up Payment Bank and then entering in the wealth management business. It has also tied up with ICICI Bank to offer short-term and interest free loans to customers.
Paytm's steadily growing presence in the financial services clearly reflects the unicorn company wants to grow revenue stream beyond its crore business of digital payment.
Creditmate offers loan for secondhand bikes     
Incorporated in 2016 by Jonathan Bill and Aditya Singh, Creditmate offers instant and affordable credits for buying second bikes. The Mumbai based startup has claimed that it has so far processed loans to nearly 10,000 people out of 15,000 applications that it has received so far. The company's average credit size is Rs 52,000 and claims to have longer repayment cycle than most other competitors.
The startup also claims that it has witnessed an impressive 40% Month-on-Month growth in credit disbursement since its inception.
Several reports claimed that Creditmate may use Paytm invested funds for making foray into auto insurance space.
Experts claimed that growing number of Fintech companies clearly reflect two existing phenomena's: first is the unprecedented growth of technology and second is the fact that there is still a huge population of credit borrowers who have been virtually unattained by country's banking sector.