Fintech Startup Payme secures $2 Mn from Angel Investors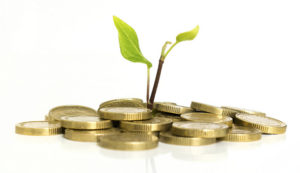 Payme, a Fintech startup headquartered in Noida, has reportedly secured $2 Mn from group of angel investors based in Singapore. The company has so far declined to disclose names and other details of the investors.
Payme will mostly use the funds for market expansion, according to a report published in Times of India.
Payme was incorporated in the year 2016 by Mahesh Shukla and Sandeep Singh to address the increasing funding needs of the SMEs. Like most other Fintech startups, Payme also uses specially designed algorithm and other breakthrough technologies to assess the credit worthiness of the borrowers and quickly process the credit requirements.
Apart from targeting SMEs, the Noida based startup is one of the few startups that offers advanced salaries to salaried employees in order to help them meet their short-term funding needs. The startup has already tied up with many organizations to facilitate this service.
Fintech startup has become very crowded space
With SMEs and other lenders left completely untouched by the formal banking sector, over the last few years several Fintech startups have jumped on the bandwagon to tap this massive untapped market. According to a report published by International Financial Corporation (IFC), small businesses in India is currently facing a massive funding gap of $2 Tn.
However, tapping into this massive market has led to cut-throat competition in the Fintech space. The space counts popular names like CashSuvidha,  Veritas Finance, Lendingkart, Aye Finance, Capital Float, Quikrupee, SMEcorner, Innoviti and Biz2credit.
Although currently none of the startups from Fintech bears the coveted tag of unicorn, most of the Fintech startups are very well funded. In fact, Fintech space over the years has become immensely popular among the investment community.
Experts claim that Fintech market will get matured over the years and may have to undergo consolidation space, resulting in the exit of weak startups from the market.