Noida based Fintech startup Oye Loans receives Seed Funding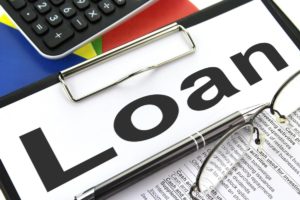 A relatively young startup Oye! Loans has managed to raise $2.25 Mn seed funding from its parent company, GAIN Credit. Following this round, Oye Loans joins the long list of Fintech startups that have recently managed to raise funds from investors.
Oye's President Pradeep Rathnam stated that this seed funding will help the company in building alternative credit scoring and fraud detection machine-learning models. Mr. Rathnam claimed that these actions will aid in identifying right customers and pushing the profit ahead.
Founded in the latter period of 2017, Oye is like any other Fintech startup that promises to offer loans to promising candidates. To achieve this, the startup predictably uses special algorithm and other breakthrough technologies to correctly asses the credit worthiness of the borrowers.
However, Oye has a differentiating factor that presumably separates it from the rest of Fintech startups. Unlike other competitors that are primarily focused on SME's, Oye is trying to cater towards young generations. It is especially focused on those young people that are taking credit for the first time or new to the workforce.
The startup offers One Year EMI loans ranging from Rs 1,000 to Rs 1, 000,00 to genext consumers with minimum documentation and requirements.
India's Booming Fintech industry
Apparently, there seems to be no stopping for India's Fintech industry. The industry may be young and still in nascent stage, but it is already ballooning by literally every passing day as new startups keep entering the space and thereby increasing the already intense competition.
The Fintech tech boom has also been aided by the fact that internet and other breakthrough technologies like AI have grown in leaps and bounce over the past few years.
Some of the big players in Fintech space are Lendingkart, FlexiLoans, Capital Float, Rupeelend, Myloanbuddy and MoneyinMinutes.
Industry experts believe that this young industry will surely go through consolidation in coming years, resulting in several startups shutting down their shutters.