Online brokerage firm Samco raises $7.5 Mn in Series B Round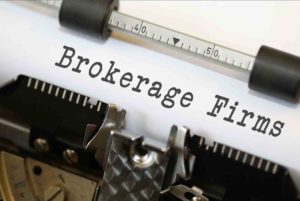 Online brokerage firm Samco has secured $7.5 Mn (49 crore) in series B funding round. The round was led by Samco's existing investors and a London based investment firm Bay Capital Investment Partners. The Mumbai headquartered brokerage firm's latest funding round has come after more than one and half years, after it raised $3 Mn (INR 20 Cr) in 2016.
The startup intends to use the latest capital infusion to build new business verticals including mutual fund distribution and advisory business.
Commenting about the funding round, Siddharth Mehta (founder, Bay Capital Investment) stated that their decision to invest in Samco was propelled by the fact that the startup has shown an impressive growth trajectory since its inception and also its ability to deliver unique solutions for customers.
Samco was incorporated in 2015 with an idea to offer online brokerage solutions to customers. With stock trading still restricted to minuscule population, Samco aims to make stock trading easy for people. It provides discount broking and depository services, commodities discount broking as well as several non-banking services.
The startup also hasn't shied from leveraging breakthrough technologies like artificial intelligence and data analytics in order to offer its customers deeper insight into market conditions and thereby help them in making better buying decisions.
Impressive growth of Fintech industry    
Buoyed by technological growth, the Fintech industry has witnessed impressive growth over the years.  The main proponents of this growth have been VC firms and angel investors, who have reposed faith by investing millions in this young and nascent industry.            
Even though majority of Fintech industry is been dominated by online loan lenders but online brokerage firms like Samco have certainly benefitted from the ongoing Fintech boom.
Experts claim that the future of startups like Samco and its competitors is quite bright as today people and corporates are steadily flocking towards stock investment for impressive returns.