Home Rental Startup Nestaway Secures $51 Mn in Fresh Funding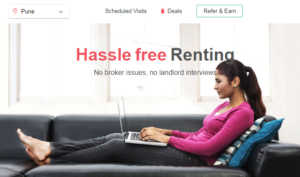 Home rental startup Nestaway has got a huge financial boost after securing 330 crore ($51 million) in a series D round led by various high profile investors. The investment banking giant Goldman Sachs and UC-RNT Fund, a joint venture between Ratan Tata's RNT & California University, were the two primary investors that led this round.
On other hand, existing investors including IDG India and Tiger Global also reportedly took part in the latest fund raising round. Sources claim that they contributed nearly $5-8 million. Following this round, the valuation of the company will scale up to $200 million and thereby earning the coveted tag of being the most valued startup in the co-living space.
According to reports, Nestaway will utilize these funds for expanding its portfolio in the existing markets as well as foraying into new product category such as community living and student accommodation. Before this round, the company had successfully raised $45 million from the likes of Flipkart and other well-known investors.
This three year old startup has a unique business model since it doesn't charge any commission neither from tenant nor landlord. Rather It monetizes revenue by managing entire gamut of rental service, right from finding a new tenant and managing the property for its entire lifetime.  Owing to its unique business, the startup has managed to create a niche for itself and emerge as poster boy in the co-living space.
Currently, Nestaway offers rental service across 10 cities and boasts a tenant base of 35,000 across these cities. The startup has a huge scope for further expanding its business, since experts peg the residential rental market in the country to be around $18 to $20 billion. Going by the market share that Nestaway claims to currently command over, the company owns barely 1% of the market share.