Online Lending Platform Namaste Credit Secures Series A Funding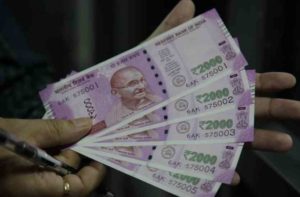 Namaste Credit, an online lending platform based in Bengaluru, has managed to secure $3.8 million (Rs 24.7 crore) from venture capital firm Nexus Venture Partners. This is series A round for the Fintech startup that is mainly focused on dispersing funds to small and medium scale enterprises (SME).
Namaste Credit will use the capital infusion to expand its operation across other parts of the country as well as to enhance capabilities of its technologies and data analytics platform, a press statement released by the company said.
The press also added that the company also plans to boost the number of its channel partners and also increase its technology licensing partnerships with lenders.
These improvements will supposedly help the startup in assessing the credit worthiness of the borrower and also keep check on its NPA's.
Namaste Credit trying to target the untapped SME segment    
Namaste Credit, like most other Fintech startups, is trying to bring a significant part of SME segment under financial inclusion. Today a big part of SME, which is heavily reliant on working capital to meet their expenditures, have been left completely untapped by the country's formal banking sector.
This unattained gap has lent opportunities to scores of Fintech startups, which lent instant loans to SME's with minimum documentations. These Fintech startups including Namaste Credit use special algorithm and data analytics tools to facilitate the quick disposal of loans. The main purpose of these special algorithms and data analytics tools is obviously to correctly assess the credit worthiness of borrowers.
However, Namaste Credit's work to tap the SME segment is really cut out, since the competition in this space is really intense. It faces competition from leading Fintech startups like Lendingkart, FlexiLoans, Shubh Loans and KNAB Finance.