Healthcare startup Innovaccer raises $25 Mn in series B round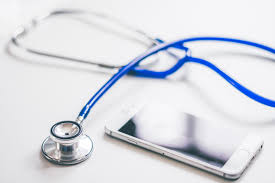 Noida based healthcare startup Innovaccer, which also has office in Silicon Valley, has secured investment of $25 Mn in series B round. The funding round was led by venture capital firm Westbridge Capital, while another VC firm Lightspeed Ventures also participated in the round.  With the latest funding round, Innovaccer's total funding has now touched to $41 Mn.
The startup intends to leverage the latest capital infusion by further adding on its on its industry-leading suite. It intends to achieve this mainly by enhancing its machine learning capabilities. Besides, it is also seriously mulling to invest in array of new patient engagement applications.
Commenting on the funding, Sumir Chadha, Managing Director of Westbridge Capital said that he was immensely impressed by Innovaccer's impressive growth and added that it is very rare to find such impressive growth among healthcare startups.
Incorporated in 2014, Innovaccer was founded by three young entrepreneurs with the aim to increase the operational efficiencies of the healthcare organization by helping them in making powerful decisions based on deep market insights and data-driven predictions. It offers services through four products: InData, Incare, InNote and Ingraph.
Innovaccer claims that its clients are not only spread across India but also the U.S. Some of its high profile clients in America includes Mercy Accountable Care Organisation of Iowa, UniNet Healthcare Network of Nebraska, and StratiFi Health Network.
Investors have been upbeat on Healthcare space
Like other critical areas, the Healthcare space hasn't remained immune from positive effects of the technological revolution witnessed during the last one decade. As a result, scores of healthcare startups have emerged in last 4 to 5 years with the promise to increase the efficiency of healthcare organizations as well as professionals.
Some of the well known startups in healthcare space are Practo, Portea, Advancells, Forus Health, Lybrate and LiveHealth.