Info Edge invests $1 Mn in Software Startup Rare Media: Report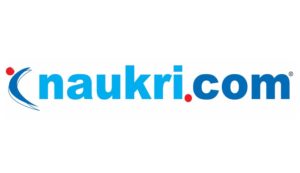 Info Edge Pvt Ltd, parent company of the popular portals like Naukri and 99 acres.com, has substantially increased its stake in  software startup Rare Media. The deal comes barely weeks after Info Edge picked up 20% stake in B2B footwear marketplace ShoeKonnect.
As per the filings accessed by popular startup website Inc42, Naukri' parent company has infused almost $1 Mn to increase the total stake to 43.86% in Rare Media.  Reports suggest that Info Edge's real estate portal 99 acres.com is likely to be benefitted from this deal.
Rare Media was formed in 2012 by Siddhartha Gupta with an aim to develop efficient smartphone applications for various platforms. One of its flagship applications is 'Blue Dolphin' that helps in employee location tracking and timekeeping.  In 2017, the startup made an impressive turnover of $85,734 (INR 57.3 Lakh).
Info Edge has been one of the adherent backers of startups
The reported $1 Mn investment in Rare Media is a reflection of Info Edge's propensity to keep backing up promising startups. The company has so far invested in several startup including Zomato, Mydala, PolicyBazaar, HappilyUnmarried, VCare, Unnati and Goa-headquartered Vacation Labs. Some of these startups like Zomato, PolicyBazaar & HappilyUnmarried have become high profile startups and are today popular brand names across the country.
Last year was also marked by various startup investments. The company invested in AmbitionBox, Bigstylist and Canvera Digital Technologies.
Experts claim that these investments are need of the hour considering that the Indian startup ecosystem is going through a massive funding drought.
Info Edge boosts more than 4,000 employees and has 62 offices across 43 Indian cities. It also owns popular matrimonial website Jeevansathi.com and online educational platform Shiksha.com.