Indian Angel Network raises nearly $33.22 Mn for fresh fund corpus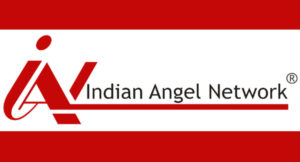 One of India's leading angel network 'Indian Angel Network (IAN)' has reportedly raised more than $33.22 Mn (INR 227 Cr) for its fresh funds that was launched in April last year. Sources claimed that Institutional investors like India Infoline, Yes Bank, Max Group, Grey Matters Capital, and Hyundai participated in the funding round.
According to reports, IAN is planning to close this fund by raising more funds by institutional investors in the upcoming quarters. It has already invested in 15 startups through this fund and plans to invest in another 15 to 20 startups in coming months.
However, people familiar with the matter claimed that this fund is focused only on few sectors like SaaS, marketplaces, Fintech, big data, artificial intelligence and hardware.
In the context of the ongoing funding drought in the Indian startup ecosystem, IAN's fresh fund corpus will come as a huge reprieve for startups. The funding drought has forced dozens of startups to pull down shutters in last one and half year, including the ones that were deeply funded by high profile investors.
IAN commands huge respect in investment community
With more than 470 investors hailing from many different countries, today IAN garners huge respect in India's investment community. It was incorporated in 2006 with a noble intention of providing angel funds to promising startups spread across various sectors. It usually invests in the range of $1 Mn to $600k and tries to make an exit roughly within the period of five years.
It is also one of the few new networking funds to be registered with SEBI, the regulatory body of the Indian capital market.