HR Tech Startup Benepik raises Undisclosed amount in Seed Funding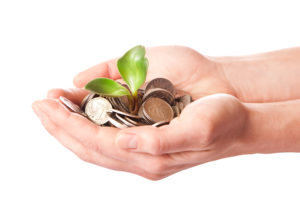 HR startup Benepik Technology Pvt. Ltd, which is headquarted in Gurgaon, has received undisclosed amount of funding from clutch of HNIs (high net-worth investors). While names of all the investors have not been disclosed, Vishal Bali (managing director at Nielsen China) and Yogesh Misra (vice-president at Thomas Assessments) are reported to be among the main participants in the funding round.
This is a seed funding round for Benepik, which was incorporated in year 2016 by Delhi based entrepreneur Saurabh Jain.
Commenting on how the funds will be used, Jain clarified that the funds will be mostly used to further improve their platform by increasing functionalities for improved employee engagement and learning development.
Benepik was founded as an employee benefits platform that aims to improve employee's overall productivity. The startup does this by mainly offering several mobile based solutions for streamlining employee communication as well as engagement. The company claims that their solutions help companies to improve their employee's work performance and this is reflected in company's better financial standing in the long run.
Benepik claims to have 15 clients spread across various key sectors including finance, consumer appliances etc.
Meanwhile, the HR tech space has witnessed lot of traction during the last few months. Recruiterbox, a HR tech startup hailing from Bengaluru, was acquired by American investment firm Turn/River Capital. Besides, a cloud-based HR management Qandle managed to raise $1.2 million in pre-series A round and an AI based HR firm Bash.ai acqui-hired a tech firm.
Although HR tech space looks immensely promising but investor community is yet to lead a big funding round in this space. Most of the funding that has happened so far in this space has been either very small or decent enough.