Healthcare Startup LetsMD secures $1 Mn in Pre-Series A round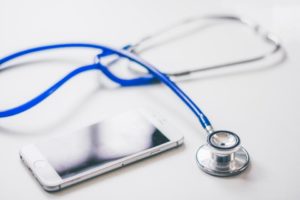 Healthcare platform LetsMD has successfully raised $1 Mn from clutch of investors. This is a Pre Series A round for the Delhi-NCR based startup as it had already raised seed-funding in October 2016 from Calcutta Angels Network (CAN) and other investors.
Which investors participated?
The pre-series A round was led by SRI Capital while existing investors Waterbridge Ventures and Thinkuvate also participated in the round. LetsMD will use these investor's funds to enhance its operations and presence across India.
LetsMD offers easy loans for expensive surgeries 
Founded by Nivesh Khandelwal in 2015, LetsMD facilitates easy loans to patients for expensive medical surgeries. LetsMD's official website claims that it offers healthcare loans at 0% interest rate. Apart from credit facilities, the online platform also helps people to find best hospitals for popular procedures and surgeries.
Mr. Khandelwal claims that the healthcare inflation is growing at much more rapid pace than the insurance sector, resulting in glaring gap between demand and supply. Khandelwal stresses that LetsMD is trying to address this gap by offering affordable loans to patients.
The Delhi based startup claims that it has tied with more than 200 hospitals including the likes of Fortis Healthcare, Max Healthcare.
Healthcare finance market is highly lucrative
With healthcare expenses heading northwards, the healthcare finance market represents promising market for several startups. Not surprisingly then today there are many healthcare startups that aim to bring down patient's expenses through their products and services. Some of these startups are Portea Medical, Medecure, Healthindya, Zywee and Affordpla.
Compared to all these startups, LetsMD is a new kid on the block and may also need many more funding rounds in order to find firm feet in the market.