Essential Online Tools For Startups & Entrepreneurs
It is all too well known that Startup entrepreneurs are the busiest person on the earth. Therefore they are always on a lookout for great as well as affordable online tools. Tools that can help in making their arduous entrepreneurial journey little easier and stress-free. To help out all the budding entrepreneurs on this front, we've compiled a list of 9 must have an online tool for startup entrepreneurs. Although most of the listed tools are free, some are not. The good thing is that ones that are not free are not unreasonably expensive either.
Trello: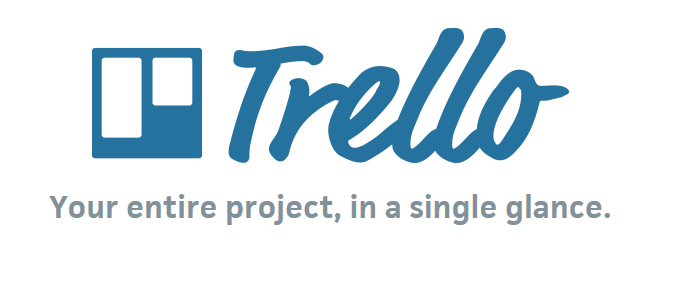 What happens when you have to run multiple projects at a time? The one probable thing that will happen is that there will be way too much chaos for you to handle and this will obviously reflect very poorly on your client's work. However, if you've Trello on your side, then handling multiple projects becomes as easy as taking a stroll across the park. Trello is actually a free project management tool that helps in keeping a bird's eye view on your multiple projects. Trello's features are extremely easy-to-use and versatile to help you easily allocate or delete projects any time.
Google Docs:
A great free online tool to easily create and edit multiple online documents simultaneously. You can also share and collaborate the documents with others as well as have chat with them. This online Google tool is already immensely popular and is today being used by scores of budding entrepreneurs for their various business projects.
Dropbox:
When you're running a company or business venture one of your biggest priority would be safe storage of your critical business files, which can literally number in thousands & even millions. It goes without saying that safely storing so many critical files is a herculean task and the one that is bond to give you a major headache. But no worries, Dropbox can turn out to be major painkiller for you on this front. Dropbox is an online file hosting service that stores all your files in one centralized location. Therefore it is easier to find and safely sync them across all your devices – smartphone, laptop, PC and tablet.
LegalZoom:

LegalZoom is you're an online legal lawyer that will help your startup in fixing tricky issues like trademark registration and copyright issues. In today's ruthlessly competitive world, copyright and trademark issues have rightfully become very sensitive topics. Overlooking them has often cost many startups very dearly, with many finding themselves in the maze of legal problems. However, LegalZoom will help in keeping all your legal problems at bay.
This online legal website also helps in incorporation & registration of private limited & LLC companies.
Craigslist/Upwork:

Several startups owing to their severe funding crunch are unable to hire too many full-time employees. In such a scenario, these companies prefer to opt for freelancers as they charge only on a project basis. In facts, over the years freelancers have emerged as a major boon for startups owing to the fact that they incur less cost. But where should startups & entrepreneurs lookout for to find freelancers? The answer lies in sites like Craigslist, Upwork & Freelancer. These sites are heavenly places if you want to find devoted freelancers for your professional projects. Here you can hire freelancers for various types of projects, ranging from content writing, website designing, animation to graphic designing projects.
Boomerang: This can really prove to be a handy tool if any entrepreneur wants to gain complete control over your Gmail. From scheduling your emails at a designated time to getting a cleaner inbox, Boomerang can help in getting maximum out of your Gmail. In today's interconnected and digital world, where we're dependent on emails more than ever before, Boomerang can prove to be a really hand tool.
99 Designs:


Want a nice and good looking logo for your startup? 99 Designs can help you get that with absolute ease. It is one the most established names in the online logo & design industry. 99 Designs claim that it has some best designers working for them and offers various design services including Art illustration works at highly affordable prices.
Since logo designing requires specialized talent & skills, sites like 99 Designs can help you in fixing this specialized task without the need to hire a professional graphic designer. This, of course, will depend on whether you like 99 Design's pricing, which by the way is not unreasonably high.
Canva: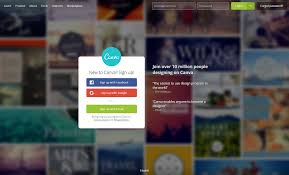 This is a completely free online graphic design website that can help you fetch your logo and fulfill other designing needs of your company.  But Canva won't be of much help for you're a person with creative streak. The reason for this being is that in Canva you'll have to do all your work on your own. Unlike 99 Designs, Canva does not get your designing work done by professional graphic designers Nonetheless, Canva is more than a handy tool for budding entrepreneurs. It is not only free, but also gives great results.
Momentum:  Leading an entrepreneurial life is very tough and more often than not an entrepreneur runs out of motivation to pursue his ambitious goals. It is during these low times, a simple Google extension like Momentum can instill a passion to get you back on your entrepreneurial dream. After downloading Momentum add on to Chrome browser, it will welcome you with beautiful photos pasted with inspiring quote. There can be little debt over the fact that we need something inspiring before we start our work every morning. Momentum helps you achieve that with its awe-inspiring quotes. Quotes that will help you sail smoothly through a tough day.
  More Startups & Entrepreneurs Post