Pune based Agritech startup Earthfood receives seed funding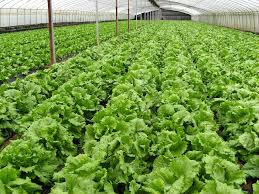 Agritech startup Earthfood has secured funding of Rs $949K (INR 6.4 Cr) from Rairah Corporation. This was a seed funding round for the agritech startup, which is based in Maharashtra's cultural city of Pune. The startup mainly engages in delivering organic food products to customer's doorsteps. Currently, Earthfood offers services only in the Pune city but intends to spread across other with more funding rounds in the future.
Earthfood plans to leverage the seed funding round by strengthening its technology backend and introducing more product lines including milk products and residue species in dehydrated segment.
Commenting on the funding,  Siddarth Khinvasara (Chairman of Rairah Corporation) said that they see immense growth potential in Earthfood owing to its innovative offerings in the agri-brand space.
Earthfood was founded in 2016 by Nilesh Palresha. Back then it was part of NTP foods, which is a part of VTP Group that is owned by Palresha's father. Palresha firmly believed in the freshness and nutritional values that only organic food can offer and wanted to make it more accessible for common people.  To ensure that their organic food are 100% genuine, Earthfood produces all the vegetables and fruits at its dedicated 307 acres of land near Pune.
With consumers getting more and more health conscious, awareness about organic food is growing at very incremental rate. However, experts claim that organic food sector suffers from negative perception problem as most consumers perceive organic food to be very pricy as well as tasteless. There is a need, as experts claim, for the market to get more mature for propelling the demand for organic food at more mass level.