Micro Delivery startup DailyNinja raises $3 Mn from Saama Capital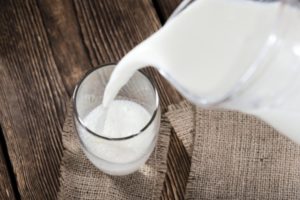 Micro Delivery startup DailyNinja, which delivers milk & other products at doorsteps, has secured $3 Mn in fresh funding round. The round was led by Saama Capital and existing investor Sequoia Capital. The Bengaluru based startup's had last raised funds in October last year when it raised nearly $1.5 Mn.
DailyNinja will use the funds for acquiring more customers across Bengaluru and to expand its product portfolio further. The company may also use funds to enter into newer markets, with Hyderabad and Gurgaon been already shortlisted.
Incorporated in 2015, DailyNinja mostly delivers milk, dairy products and groceries at customer's doorsteps. Currently, it offers services only in Bengaluru and claims to make more than 2000 home deliveries every day. The company is also backed by well-known angel investors including Kunal Shah of Freecharge and Anupam Mittal of Shaaid.com.
As a whole, the online grocery market is expected to grow at a pretty brisk pace. Something that DailyNinja and other competitors in the space like Milkbasket, Doodhwala, Town Essentials and RainCan will try to capitalize.
Almost all competitors in the space have so far raised decent amount of funding, which has given them sufficient headroom for expanding their business. However, lack of big funding rounds in the space may very well indicate investor's cautious approach.
Small startups like DailyNinja will also have to brace for intense competition from big boys like Flipkart & Amazon. Both e-commerce companies have already announced extensive investment plans for online grocery segment.
Several industry experts claim that Amazon and Flipkart's entry will only help in expanding the online grocery market further and may not necessarily result in downfall of small competitors.  However, experts argue, small competitors will have to adopt more innovative strategies to survive and grow in the market.