Online insurance startup Coverfox Raises Fresh Funds from Existing Investor Aegon NV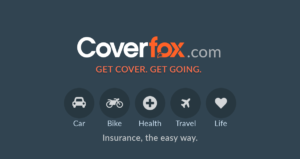 Online insurance startup Coverfox successfully raised Rs 49 crore ($7.6 million) from existing investor Aegon NV, according to report published in VCCircle.com. This is a second time that Aegon NV has invested in Coverfox in less than a year. The Dutch based insurance and asset management company invested Rs 22 crore in Coverfox in May last year.
The latest funding transaction valued the online insurance portal at reportedly $62 million ((Rs 402 crore). However, neither CoverFox nor Aegon NV has so far not commented on the latest funding reports.
For quite some time now Coverfox has been on a lookout to raise fresh funds in a bid to compete with leading rivals like BankBazaar and Policy Bazaar. In December last year, several media reports claimed that the startup was in talks with World Bank's investment arm to raise nearly $10 million. After a long discussion, World Bank's investment arm agreed to invest around $7 million but there still hasn't been any official confirmation about the investment.
The startup, by the way, boasts some high profile investors including Infosys co-founders NR Narayana Murthy, Senapathy Gopalakrishnan and Sudha Gopalakrishnan. The company was incorporated in 2013 by Mr Rane and Varun Dua, both of whom are graduates from highly prestigious institutes. The insurance products and services offered by the startup are very much similar to its competitors. The company basically offers health insurance, car insurance, home insurance and travel insurance products on its website.
Coverfox managed to show good performance in the last financial year as its revenue increased and losses declined by a good margin. The impressive performance has helped the company in reviving investor's interest and also pose upfront challenge to BankBazzar and PolicyBazaar. Both BankBazzar and PolicyBazaar are well funded and the latter is reportedly thinking of launching an IPO very soon.