Chai Point in discussion to raise $20 million in series c round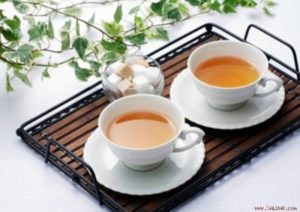 Mountain Trails Foods Pvt. Ltd, the parent company of popular tea chain stores Chai Point, is reportedly in advanced talks to scoop up nearly $20 million in a fresh round of funding. This will be series C round of funding for the Bengaluru based startup.
Who will be the investors in this series C round?
As per the reports, existing investors including Saama Capital India will be participating in the new round while new investor Paragon Partners will also join in the funding. Till date, Chai point has raised nearly $13 million through multiple rounds of funding.
In December last year, Chai Point CEO Amuleek Singh Bijral told business publication Mint that Chai Point will aims to raise $10 million in 2018 as the startup looks to increase its numbers to nearly 500 stores across different parts of the country.
Chai point capitalizing on India's tea drinking habit
India is home to the largest tea drinking population in the world, with the numbers accounting to almost billions. With market opportunity so huge, chai point and other competitors in this space are trying to penetrate the market by rebranding drinking chai as something very cool. In a way, startups like Chai Point are trying to position 'chai' in the same position as Café Coffee Day and Barista have done for coffee.
The Bengaluru headquartered startup currently serves chai and snacks across 100 cities including Mumbai, Delhi, Hyderabad and Pune.
But 'road to profitability' easy isn't going to be easy for Chai Point  
Chai Point faces intense completion from rival Chaayos, which also has deep and widespread network of tea stores across the country. Besides, Chai Point has to compete with huge rival in the form of Tata Group, which has already launched Tata Cha (Tea Cafes) across various cities and plans to expand further in coming months