Canva Review: Graphic Design Tool that is Boon for Entrepreneurs
Canva is a free graphic-design tool website as well as smartphone application. It offers several drag and drop tools that make designing so much easy and stress-free. Even an amateur designer with bare minimum experience can create a professional looking design with the help of Canva. Canva was incorporated in Australia in 2012 by an upcoming entrepreneur Melanie Perkins.
Canva was launched at a time when Photoshop was the most popular photo editor as well as graphic designing tool. However, Photoshop was and still continues to be anything but user-friendly. The software categorically demands users to have hands-on knowledge about designing. This clearly meant that amateurs and first time designers were left completely helpless as far as Photoshop is concerned.
Canva can pull off pretty much everything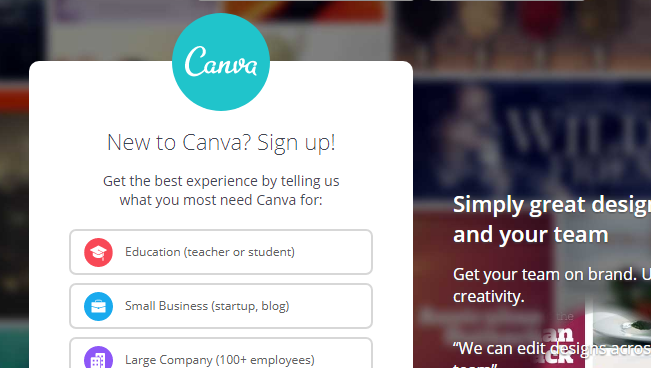 There is probably not a single task that Canva can't fulfill when it comes to designing. It can create simple design for school project to professional looking logos for small startups. Besides, it can also do tones of other things including designing wedding invitation card, business card, poster, Facebook cover page and designing graphic templates for small startups as well as medium scale companies.
In short, Canva is a designing encyclopedia that can achieve anything and everything in designing terms.
A drag and drop tool that is as good as a professional software  
Although Canva is a drag and drop tool but it would be gross mistake to say that the software is only meant for amateurs. Canva offers many features that make up for a great help for professional designers as well. In fact, this is solely the reason why today hordes of startup entrepreneurs and professional designers are flocking to Canva to fetch great designs.  Opting for Canva obviously results in saving a great amount of money as well as time.
Is Canva completely free?  
Canva is free to a great degree but is not actually completely free. Apart from free photos, there are also many premium photos and templates available on Canva. If you choose to download these premium stuffs you'll be invariably charged. Besides, Canva offers you the option of going for a premium account, which apparently offers more features and options to users.