AI Startup Avaamo secures fresh funding from Intel Capita and other investors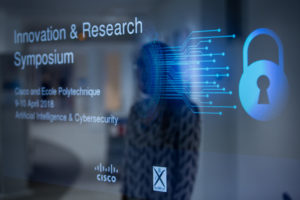 Artificial intelligence startup Avaamo has secured funds worth $14.2 million (around Rs 95 crore) in a funding round led by Intel Capital. This was series A funding round for Avaamo, which is headquartered in California and also has office in Bengaluru.  Ericsson Ventures, Mahindra Partners, Wipro Ventures and WI Harper were other investors that participated in the round.
Following the deal, Intel Capital's M&A and investment director Mr. Arun Chetty will join Avaamo's board of directors' team. The deal has taken Avaamo's total fund raising amount to Rs $23.5 million.
Avaamo stated that it will use the latest capital infusion to further increase its sales and marketing operations in order to ramp up demand for its conversational artificial intelligence solutions.
In a separate development, Wipro said that it will soon add to the existing investment through conversion of convertible notes issued earlier. This will increase software giant's investment to $3.02 million and also increase the stake to almost 20%.
Avaamo is one of the many AI based startups
Today Ai is the buzz word that is inspiring scores of modern age entrepreneurs to leverage this breakthrough technology and offer solutions that can solve many pressing problems faced by society and companies alike.
Taking cue from this AI driven inspiration, Avaamo was incorporated in 2014 by Menon and Sriram Chakravarthy. Their main aim was to leverage the potential of AI and provide conversational interfaces to solve specific, high impact problems in the enterprise space.
Currently, Avaamo's AI based chatbots are been in across the sector including banking, insurance and manufacturing. Besides, its software services is used in as many as 40 countries.
Read More: