Drone startup Aarav Unmanned Systems Raises Undisclosed Amount from Investors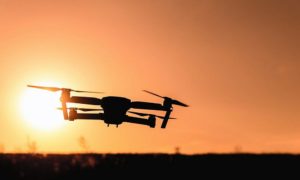 Drone startup Aarav Unmanned Systems (AUS), which is headquartered in India's startup hub Bengaluru, has secured undisclosed amount from clutch of investors.  This pre-series A round was primarily led by GrowX Ventures, 500 Startups, and BellWether Advisors. Existing investors like StartupXseed, 3ONE4 Capital and Sanjay Jesrani also participated in this round, according to a statement issued by the company.
AUS said that infusion of latest funds will help the startup in penetrating further in existing markets and also to explore new markets. The funds will also be used for R&D purposes in order to improve the quality of all its drone products and services.
AUS was founded in 2013 by three upcoming entrepreneurs, among whom two are IIT alumni. The aim of this startup is manufacture special purpose drones to conduct precise surveys & mapping as well as industrial inspections. Its drone products can be used for wide varities of industries including agriculture.
The company's flagship product is Nayan, an unnamed drone vehicle that can be specifically used in civil engineering, infrastructure and utility industries.
AUS has had a very humble beginning. In its nascent years, the company was incubated at SIDBI Innovation and Incubation Centre (SIIC) in Kanpur's IIT campus. Later, it managed to secure undisclosed amount in seed funding from StartupXseed Ventures and other investors.
It is clear that AUS is yet to secure big funding round from well-known investors. This struggle to raise big funds is a universal fact about most drone startups, since investors seem to be still wary about investing in the highly nascent drone technology.
The other competitors in this space include IdeaForge, Aurora Integrated Systems, Samhams Technologies, Om UAV Systems, WeDoSky and  Kadet Defence Systems. The Mumbai based WeDoSky had recently raised undisclosed amount from Mumbai Angels Network