Bike Taxi startup Rapido acquires Getbike for Undisclosed Amount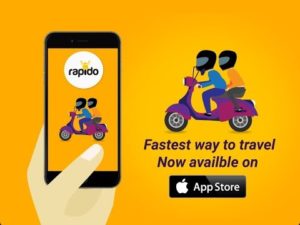 The Bengaluru headquartered bike taxi startup Rapido has acquired Getbike, according to report published in Techcircle. The financial details of the deal have not been disclosed, leading to speculation that this may be an acquihire and not acquisition per say.
Rapido expects to benefit from this deal by making head start in B2B business with the help of Getbike's reach in the domain. Getbike, bike taxi startup based in Hyderabad, initially started catering B2C domain. However, the company tweaked its strategy later and started focusing more on B2B clients spread across various sectors.
The Bengaluru based startups latest acquisition has also come at a time when it is planning to raise fresh funds. The funds may be used to fuel its market operation, which is currently restricted to Bengaluru and Delhi.
Rapido is actually the brainchild of three IIT graduates Sanka, Rishikesh SR and Pavan Guntupalli. All three came together to incorporate the company in November 2015 with an aim to offer hassle free bike taxi services to commuters.
Although the common belief is that there is a huge demand for bike taxis, none of the major startups from this space have managed to raise huge round of funding from investors. How tough it is to crack this market can be gauged from the fact that even the likes of Ola and Uber haven't tasted much success in the bike taxi market.
However, some experts are still optimistic that the Indian commuters will get mature in coming years and will be far more open in hiring bike taxis. This maturity will lead to huge spurt in demand for companies like Rapido, experts claim.