Aamir Khan backed Furniture Rental Startup Furlenco Receives Fresh Funds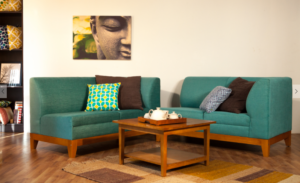 Furniture rental startup Furlenco has secured $773.1K from one of its existing investor Signet Chemical Corporation, a chemical firm based in the financial capital of Mumbai. The latest capital infusion comes barely two weeks after the Bengaluru based company managed to raise $1.5 Mn (INR 10 Cr) in a debt funding round that was led by clutch of HNIs (high value investors).
With two back-to-back funding rounds, Furlenco has so far raised $30.1 Mn (INR 195 Cr) through multiple fund-raising rounds. The startup also counts Bollywood superstar Aamir Khan as one of its famed investors. Its other high profile investors include Lightbox Ventures, Axis Capital and Trifecta Capital.
Furlenco was founded in 2011 by Ajith Karimpana in a bid to explore furniture rental market, which is a market that is still in a very nascent stage in India. This is primarily because furniture rental as a concept is still yet to pick up in India. Most Indians, owing to social habit still prefer to own rather than rent furniture's. In contrast, furniture rental is a huge and profitable business in most western and developed countries.
Nonetheless, Furlenco claims to have made huge gains in the highly nascent market of India. In fact, the startup claims to turn profitable by the end of March 2018. If it is indeed able to achieve this then it may be the first startup in the rental furniture space to turn profitable. Currently, the Bengaluru headquartered company offers services in Bengaluru, Pune, Noida, Delhi, Mumbai and Gurugam.
Furlenco competes with several well-funded companies in this space, including CityFurnish, GrabOnRent, FlatFurnish, Rentickle and RentoMojo. Amongst these Rentmojo has managed to gain much traction in fund raising as well as customer acquisition. Rentmojo's last funding of $10 Mn was secured in June last year.